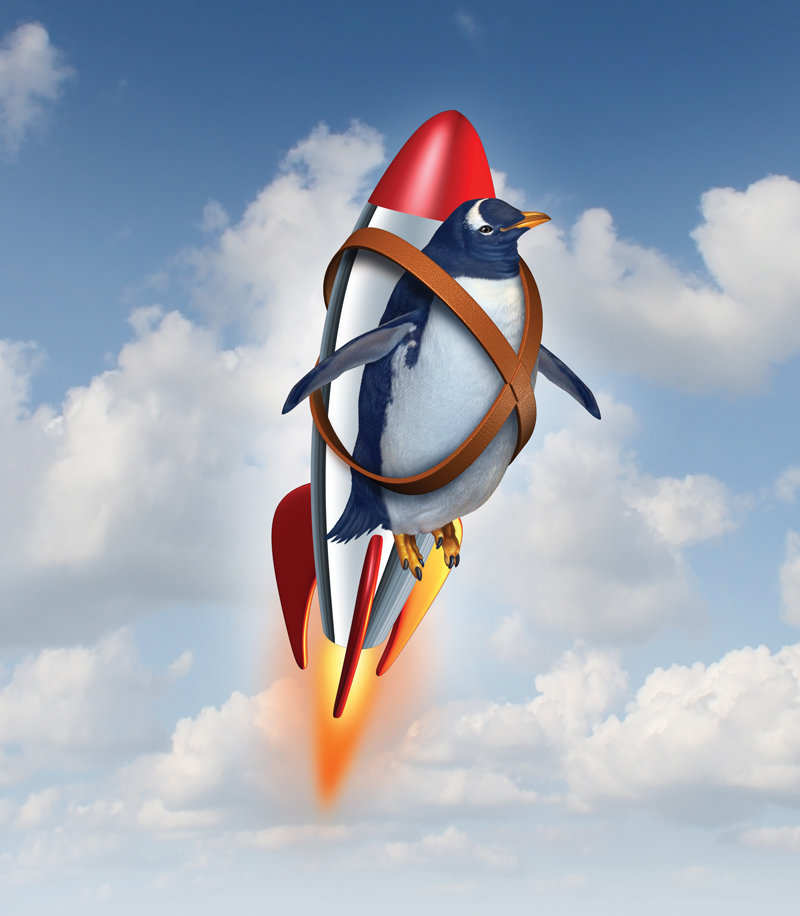 In the newsroom of one of the country's oldest and most respected newspapers, there is a revolution going on. In fact, we should probably just stop calling the Washington Post a newspaper altogether.
Yes, the venerable institution that has tackled corrupt politicians for more than 100 years still prints seven days a week, but describing the Post as a "newspaper" seems too limiting for an organization that has moved far beyond modern journalism catch phrases like "digital first" and "reverse publishing."
Since we all wake up each morning trying to be as accurate as possible, from now on let's just call the Post what it really is—a product company.
Under the ownership and apparently limitless pockets of Amazon founder Jeff Bezos, the venerable media organization has transformed into an oasis of innovation, starting with their new offices on K Street, where journalists and engineers literally sit side-by-side (the digital newsroom was in a separate building across the river in the Post's old set-up).
The investment in the product side of the organization has led to a wellspring of innovation for a company that still earns the lion's share of its revenue selling printed newspapers. Bandito is a home-grown tool that lets editors publish articles with as many as five different headlines and photos to figure out which is the most engaging to readers. WebSked is a newsroom planning tool that makes it easier and faster to plan and coordinate coverage. They even developed a tool called BreakFast, which measures the speed of it's breaking news alerts.
Then there's Arc, the Post's home-made content management system which they have begun licensing out to other news organizations. So far, the largest company to sign up so far is Canada's Globe and Mail, but the Post thinks Arc will grow into a $100 million a year revenue generator for the business.
The Post's latest innovation might also be its most important. With the future of journalism squarely in the hands of mobile users, the Post has begun to deploy a new mobile web site. While it might not look too differently from the site most users have become accustomed to, there is one important difference—it's blazingly fast.
Actually, the Post says it's "lightning-fast," and they're not kidding. Load times on their new mobile site clock in at under a second, and if the testing phase goes as well as product managers hope, the new mobile site will be rolled out to all users by the end of the year.
How did the Post, burdened with ads and multimedia content like any other news organization, shrink their load speed so much? One word: Google.
According to Dave Merrill, lead product manager at the Post, it all started with a partnership with Google on their Accelerated Mobile Pages (AMP) initiative, an open-source platform that basically strips down your site's code to decrease load times. Think of it as a diet HTML, hosted by Google.
"In the beginning, we were sending all our content there," said Merrill. "We could see the guts of how they were building this tech. We could see what exactly was going on."
But AMP was just the starting point. The Post took what they learned from their AMP pages and recoded using Google's Progressive Web Apps (PWA) technology, which allows them to serve rich, multimedia content on their mobile web pages without sacrificing speed.
I know, AMP, PWA—these tech acronyms get increasingly more difficult to follow. Think of it like this: AMP is limiting by design, stripping down your code to its most basic, while PWA allows a more immersive experience catered to the device and connectivity the content is being served to, creating more of an app experience for users.
"PWA technology let's you scale up and down based on factors like connection speed," said Merrill, who likened it to the way Netflix and others buffer movies and television shows based on internet speed.
As a result, pages that took upwards of four seconds to load now take less than a second, and that's important considering 70 percent of the Post's traffic now comes from mobile devices. According to Shailesh Prakash, chief technology officer for the Post, early tests show users visited five times more pages on the faster-loading version of the Post's mobile site then they did on their current version.
Being able to offer a consistently rich experience to users with wildly-varying cellular data connections is increasingly important for the Post, as they attempt to grow their digital subscription business. It's also keeps them in the good graces of Facebook and Google, two largely important traffic sources who are making a push for all publishers to speed up their often-overlooked mobile sites bogged down by excessive ads, large images and auto-loading videos.
The Post isn't just devoting it's time and resources to its editorial product. Jarrod Dicker, head of ad product and technology at the Post, runs an entire engineering team called Red dedicated to crewing new, fast ad experiences.
One produced by Dicker and his team has already rolled out: Fuse, an technology that allows a company's advertisement to be pre-cached and hosted by the Post's servers (as opposed to a third party). When a user clicks on an ad, it avoids the delay common to most web ads and renders instantly.
"Ads have been ignored for the most part," Dicker told the Wall Street Journal, noting that with everyone in journalism so focused on the editorial product they overlook the speed issues advertisers face. "We're saying, 'Don't treat them like second-class citizens.'"
The fast ads are essential to keeping page load times at a minimum, and it's is one of the main reasons the Post is optimistic about monetizing it's mobile traffic, which had grown to upwards of 66 million visitors a month.
Dicker said the plan for the Post is to eventually license Fuse and other ad products his team are currently working on, which would also potentially open up another potential revenue stream for the newspaper—I mean, the product company—in the ad technology business.
"It's all about delivering a good user experience, and that means the advertising and the journalism need to be held to the same high standards," Merrill said.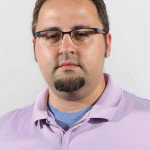 Rob Tornoe is a cartoonist and columnist for Editor and Publisher, where he writes about trends in digital media. He is also a digital editor for Philly.com. Reach him at robtornoe@gmail.com.